Southern  Spain
Summer Dance Retreat 19 – 27 July 2023
The Workshop: Somatic Dance – Dancing in Nature Improvisation – Authentic Movement
In this workshop we will move from our authentic source. The focus will be on connecting your body to nature. We will work from the somatic knowledge of the Laban/Bartenieff Movement System. Principles such as breath support, dynamic alignment, support from your Centre, development patterns, rotation and spatial intention and anatomical knowledge are some of the themes that will be addressed. Each concept will be explored through simple experiential movement explorations.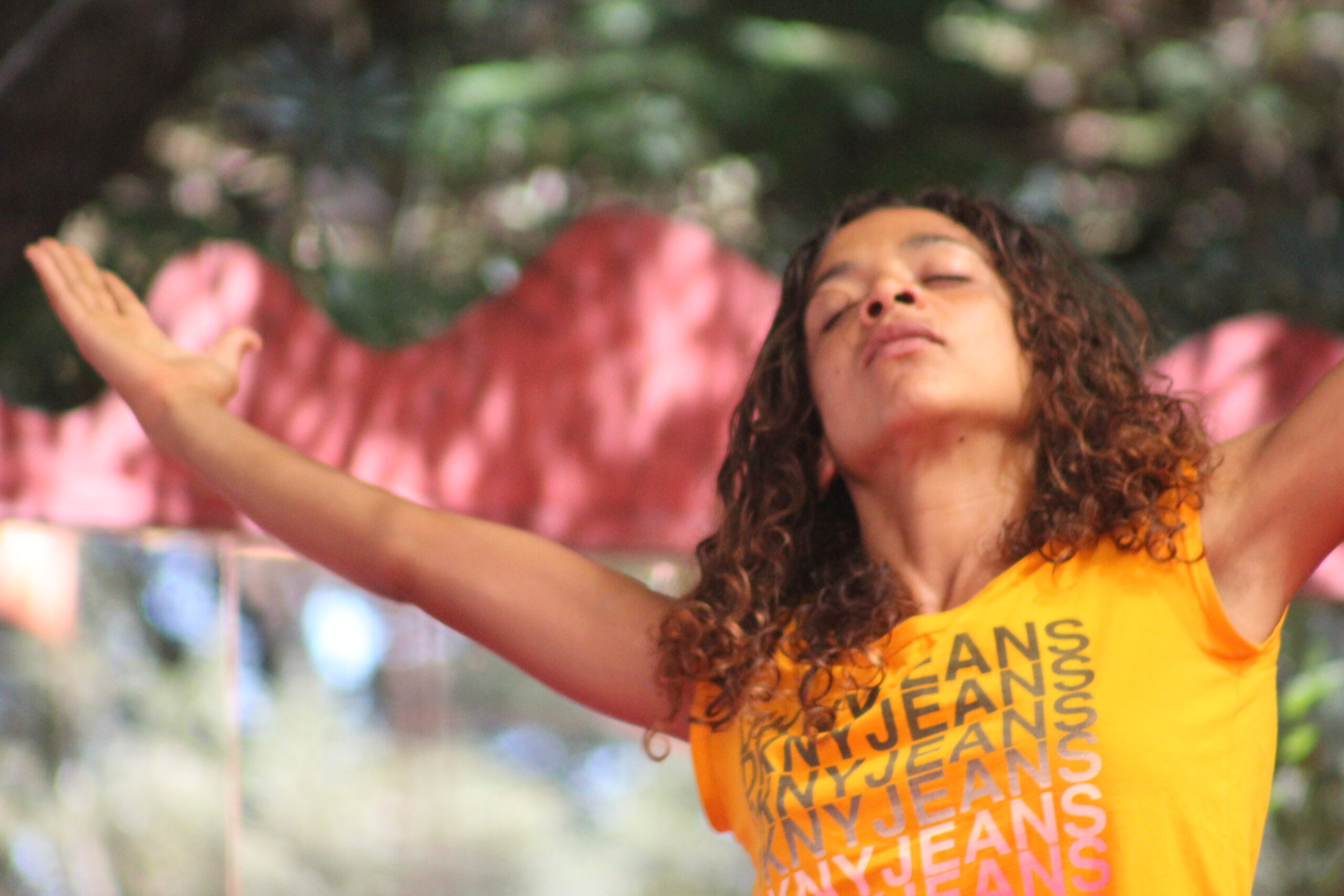 Be taken on an adventure…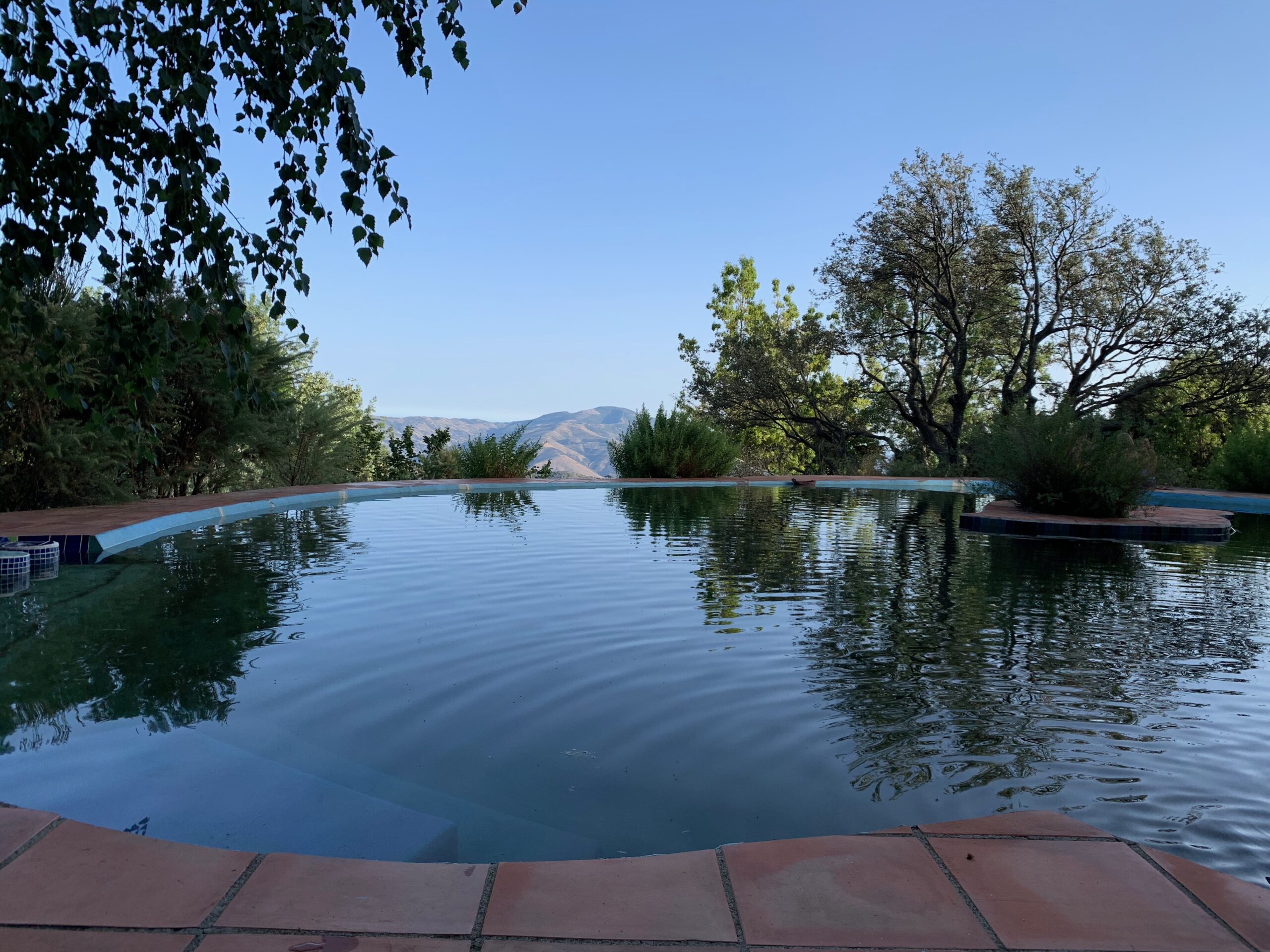 In the second half of the workshop we will dance in nature and on the open-air dancefloor (with shadow roof) with Authentic Movement and other techniques that will deepen our expereince and understanding of ourself.
We will dance in contact with the beautiful surroundings of water, earth, mountains and sun. The workshop will be both dynamic and nourishing. The joy of movement, our authentic ways of dancing, the contact with what surrounds us will guide us through the week. This workshop is open to people of all levels in dance.
The location: Baile en el aire
The dance retreat center is located in the south of Spain in the Alpujarras, an hour's drive from Granada. It is located in a beautiful landscape with many waterfalls, beautiful chestnut trees, with endless hours of sunshine and nights full of stars.
The estate has a variety of small houses (fincas), all very specially decorated and painted. There is a large vegetable garden and a great swimming pool with a small island in the middle just ten meters from the dance floor. The water is natural and fresh and comes directly from the mountains! The dance floor is in the open air with a very good wooden floor and a shade roof. The shower and toilet facilities are simple but beautiful and work on solar energy.
The terrain is 1500 m high, surrounded by the Sierra Nevada and open to the Mediterranean Sea. There are rooms of different sizes (1 to 3 persons in a room) in the small houses. You can rest or take walks and enjoy the waterfalls and the beautiful panoramic landscape.
The food, vegetarian and delicious, is offered twice a day: breakfast, a large Mediterranean meal at 3pm. In the late afternoon, there is time to have a siesta, take a walk to the beautiful villages around the center, swim in the pool or work independently on the dance floor.
For more information about the place, please visit these websites:
www.katharinaconradi.com
www.baileenelaire.com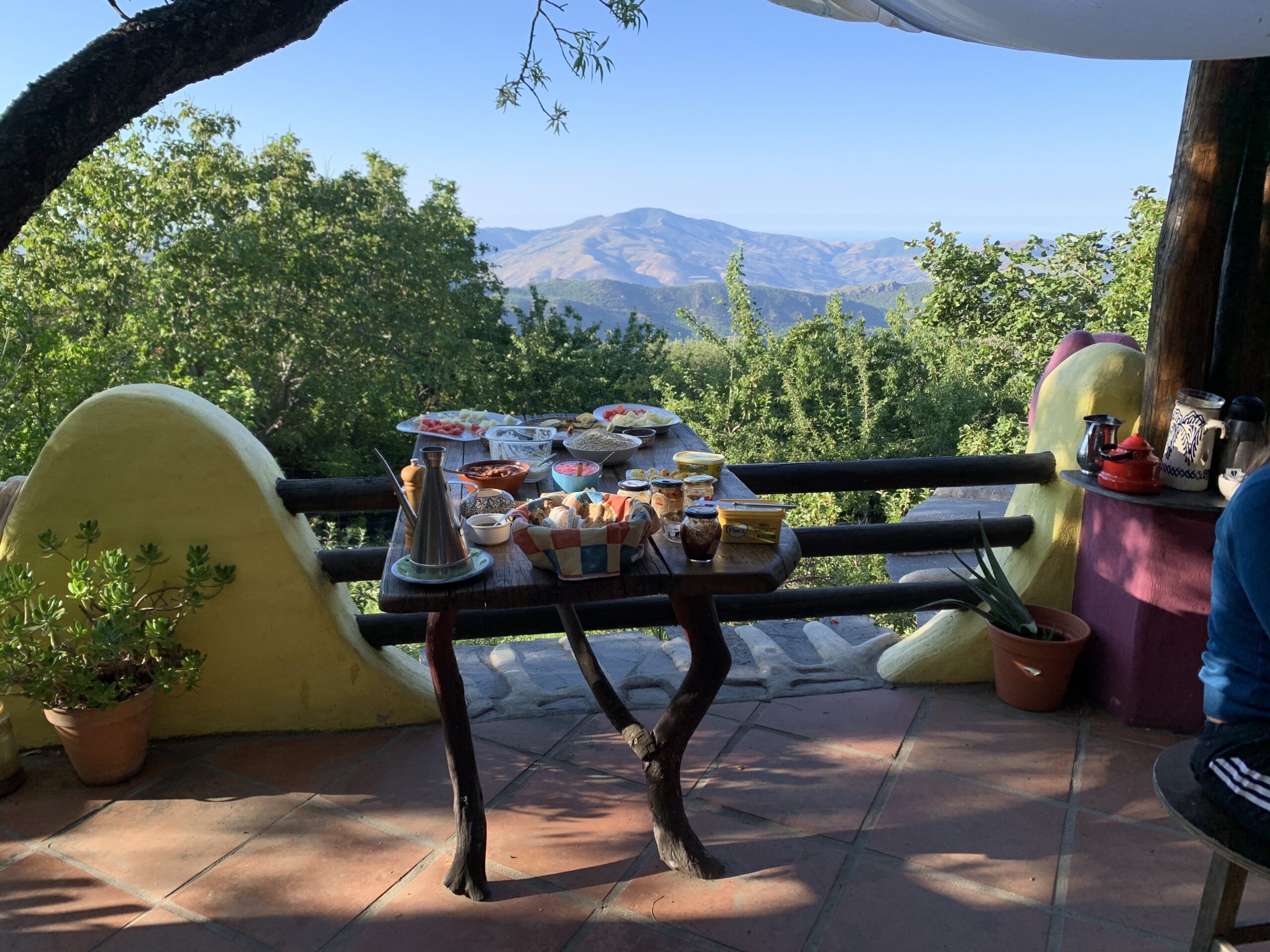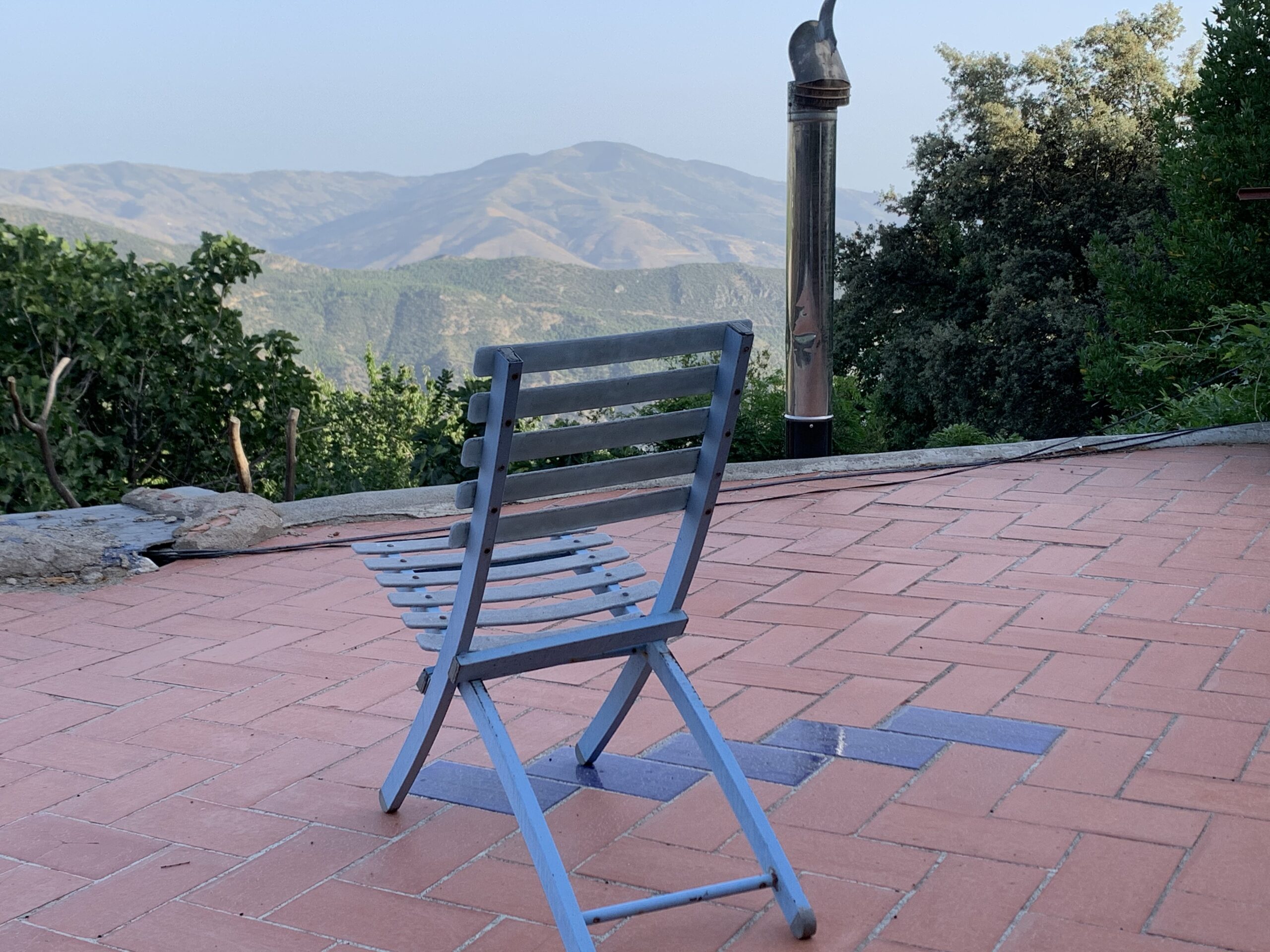 Practical informatie
Arrival: 19 July in the afternoon – departure 27 July after breakfast
7 days' workshop, 5 hours per day
Workshop: 550, – euro
Lodges & food: 402, – euro (two delicious vegetarian meals a day and a single/double/shared sleeping place)
Single rooms are 15 euros more per day (just few possible)